Well, I know I've been classed as homophobic in the past. For some reason, because I believe the bible states that homosexuality is a sin, some people equate belief that with believing that all homosexuals should be assaulted/abused/have all sorts of nasty things done to them. If anything,
Jesus replied: "'Love the Lord your God with all your heart and with all your soul and with all your mind.' This is the first and greatest commandment.
And the second is like it: 'Love your neighbour as yourself.' All the Law and the Prophets hang on these two commandments." Mt 22:37-40
so regardless of whether I agree with someone about anything, I'm still to love them.
Of course, this becomes even more interesting when I see something like: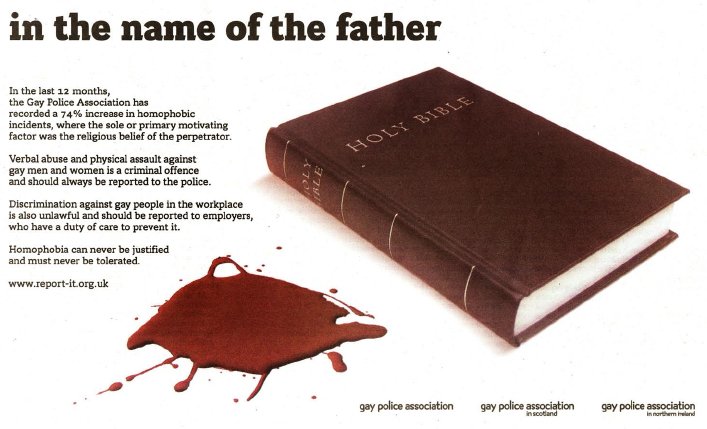 As placed in the Independent on 29th June.
Then something like
"You have heard that it was said, 'Love your neighbour and hate your enemy.' But I tell you: Love your enemies and pray for those who persecute you Mt 5:43,44
becomes ever more appropriate.
An interesting observation of the ad can be found at Hacking for Christ.